I know what you're thinking…what a rubbish blogger! Yes, this is the first time I've blogged in literally WEEKS so a big soz but my brain has barely wanted to function so I gave myself a little break from the blogging world.
To ease myself back in, and to help kick off the festivities, I've decided to partake in the Christmas tag. Yeah, I wasn't actually tagged by anyone but sod it, IT'S CHRIIIIISTMAAAAAS!
What is your favourite Christmas film?
I absolutely love Elf.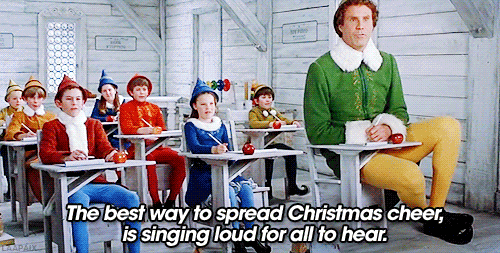 No matter how many times I watch it I always find it hilarious. I'm like a child! A close runner up though has got to be The Muppet Christmas Carol – another funny film with lots of cheesy festive singing plus that 'feel good' factor!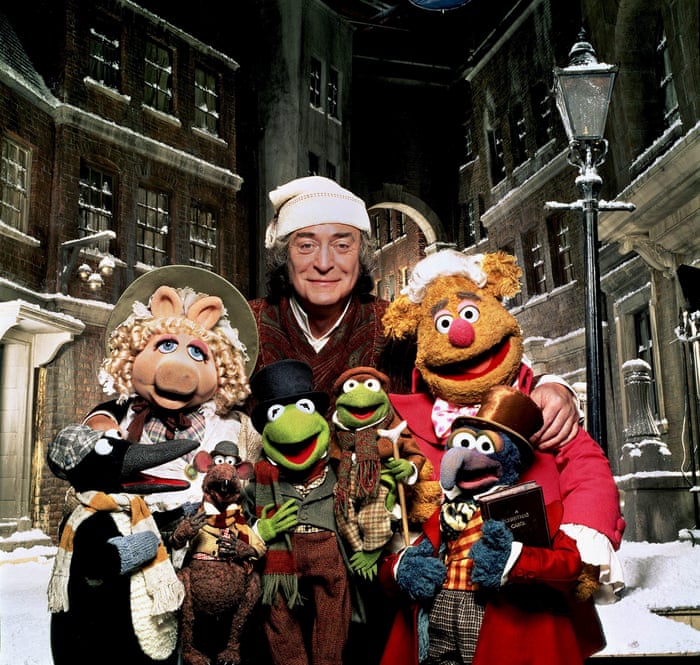 Have you ever had a White Christmas?
I think when I was like 5 or 6 we might have had proper snow, but I'm not entirely sure if that was actually at Christmas or not! The problem is we have too much rain in the UK so even if it does snow it rarely sticks and just turns to that rubbish sorta sludge…
Where do you usually spend your holiday?
Until I met Aaron, every Christmas was spent at home with the folks. A couple years ago we stayed at the in-law's place in Somerset which I really enjoyed as the area they live in is gorgeous and perfect for frosty winter walks. This year we're going to my sister's in Exmouth for a couple of days – I'm looking forward to seeing how excited my nieces and nephews will be on Christmas morning (although I'm not so excited about the prospect of being woken up at the crack of dawn…)!
What is your favourite Christmas song?
Oooh now that's a tricky one! I don't think I could choose just one, but I'm often singing "What's This?" from the movie The Nightmare Before Christmas at this time of year!! Merry Christmas Everybody by Slade and Driving Home For Christmas by Chris Rea are also faves of mine.
Do you open any presents on Christmas Eve?
Of course not!! I only ever open presents on Christmas day – apart from a few Secret Santa's at my old job where everyone had to open their gifts in front of each other (highly awkward…).
Can you name all of Santa's reindeer?
Dasher, Prancer, Dancer, Vixen, Comet (I'm trying to think of that blinkin' song!!!), err.. Donner (probs spelt wrong), Cupid, Rudolph – is there one called Blitzen or something like that as well?!
What holiday traditions are you looking forward to most this year?
I just love seeing more of family and friends and catching up over a yummy meal with drinks! Gimme da food.
Is your Christmas tree real or fake?
I'm a faker (ha!). We've never had a real tree growing up and to be honest it was probably down to cost. Real ones are nice but at least you can save a lot of money (and mess) with an artificial one.
What is your all-time favourite holiday food/sweet treat?
I'm gonna sound MEGA sad here, but I love pickled onions and for some reason we only ever get them at Christmas time so I've always linked them to this time of year, haha! I don't actually like mince pies or Christmas pudding (say whaaaat?!), so I'll happily just stuff my face with choccies or posh biscuits instead.
Be honest: do you like giving gifts or receiving gifts better?
Both! Obviously it's fab receiving a present and getting all excited about what's hidden under that wrapping paper, but I also love the feeling of giving a gift to a loved one and waiting to see their reaction.
What is the best Christmas gift you've ever received?
I've probably had some amazing presents as a kid but I can't really remember. Last year Aaron bought me a DSLR camera which was fantastic. He knew I liked taking pictures so wanted to give me the opportunity to do so with a nicer camera. I still need to learn a bit more about how to get the best use out of it though!
What would be your dream place to visit for the holiday season?
I've always wanted to visit Canada. It's a beautiful place and what with all the snow it would seem perfect at Christmas!
Are you a pro-present wrapper, or do you fail miserably?
I think I sit somewhere in between. I'm not a pro however I'm not completely shit either – but I do get teasy when it goes wrong!
Most memorable holiday moment?
Nothing major springs to mind. I do remember one Christmas Eve, back when I shared a bedroom with my older sister, one of my brothers came into our room as he was so excited for the next day. We then all huddled around the Nintendo sneakily playing games for a bit, even though we probably should've been sleeping! I just remember feeling so excited :)
What made you realise the truth about Santa?
I honestly don't know! I expect I probably found out through friends at school or something.
Do you make New Year's resolutions? Do you stick to them?
I'll always say something each year like "This year I want to learn X or try better at Y" but I never actually put any thought or effort into it. Pretty useless tbh.
What makes the holidays special for you?
There's that special feeling around Christmas time and everyone most people are so much jollier! Spending time with friends and family is the best and I love being able to catch up with everybody at this time of year.
Have you taken part in the Christmas tag? If so, leave a comment so I can read yours!